Pillers
had another busy week this week.We
went in Wong's studio
for a couple of days to try and get some shit recorded. He's got some
crazy touch-pad
drum
 computer that Kyle used instead of a kit. It was
badman.
Yeah we still need to go and do all the mix etc. Thing with us is we actually sound alot better
with a lot of distortion/crackle
so I wonder if it might just all be too clean.
Then we had a gig an all.
Friday night at 93feet East on Brick Lane.
So once again we were driving to London. I like to share something from the actual journey and this time my favorite other car was this guy.
We reckon
his wife kicked him out
 because he'd been
banging her sister
/workmate and now he had to
get all his shit out of her house.
Unlucky pal.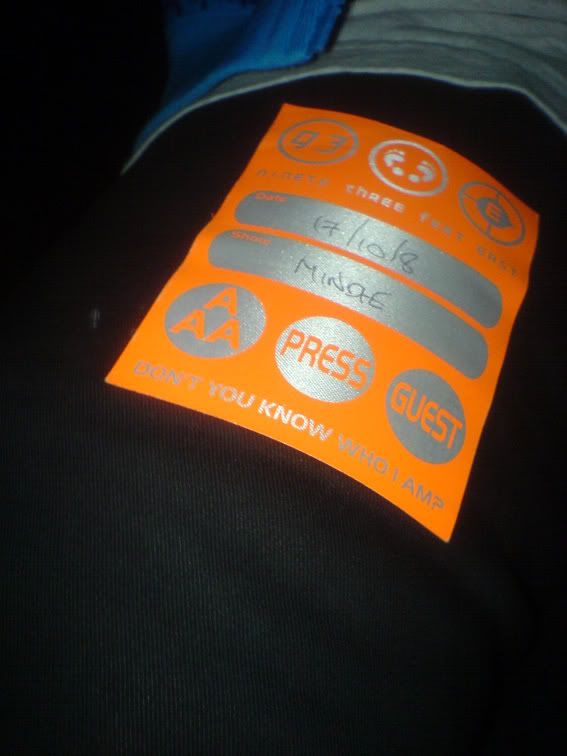 The gig was all good 'cept
they spelt our name wrong on the flyer
and we were on about 9.30 so nobody was drunk and every fucker on Brick Lane's too fucking cool to dance of even make any noise.
I told them they were pretentious status-anxious wannabe loser-twats
and they seemed to respond well to it.
After our gig we went down to the
Old Blue Last
for
Dollop
featuring this weeks special guest
MIA's new best friend and Lidl's most wanted Africa-Boy.
Possibly the
worst live act
I've ever seen. I mean that and I've probably seen over 2000 live performances. seriously this guy is awful. and the worst thing is
I don't even think he's african
he kept slipping into a thick London accent between tunes. 
Weirdest of all was the little gezza who came on stage with him but just stood at the back and didn't look like he was enjoying it at all.