Check it out yeah,
Had a gig with the band in
Liverpool
the other night.
Since becoming European city of culture 2008 there's been a bit of a clean up.

For example, it used to be that as you drove into the city you'd come through the crack district. Literally whole streets of boarded up houses. Not a strong look for the city council, till some one came up with the brilliant idea. 
Paint all the boards on the boarded up houses. 
if it's
c
o
l
o
u
r
f
u
l
 enough people'll forget about the
crack
.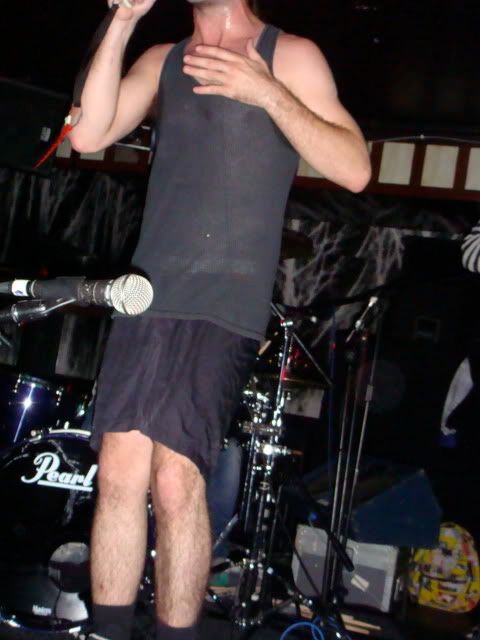 Yeah Gig went well. They like us up there.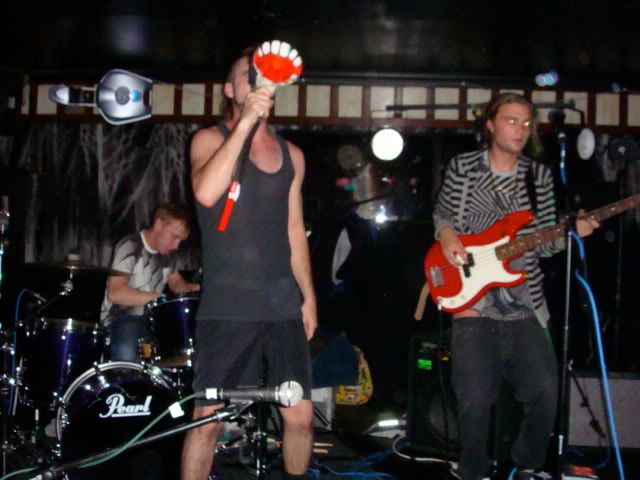 THIS IS MY FRIEND TIM. HE HAS ABSOLUTELY NOTHING TO DO WITH THIS STORY. HE WASN'T EVEN THERE.