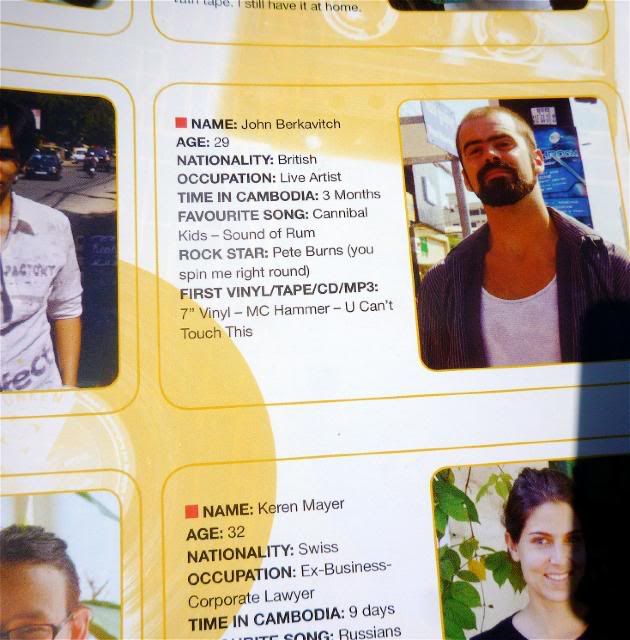 So the magazine that I whore for is out today.
I went and picked up a copy from a bar on't' river.
look there's a picture of me in the vox-pops section at the back of the mag.
They bunged a load of the stuff i wrote in it an all.
nothing to be excited about although a personal victory is that i managed to get a total of 12 adverbs in there. In direct violation of rule one on the style sheet.
ain't i a rebel
Although a bit of a lose for me was that they'd changed my article about eating the steak so it no longer bared it's original tittle; Meat. It also didn't start with the line "If you like meat..."
Shame that, bit of colour eh.
any way I've not done the maths but i did give it a glance and I recon I'm owed at least like $30.
So that's a plus.