D'yu remember Quantum Leap?
Yu know where Sam Beckett
(Not the play Write)
jumps in and out of other peoples bodys to put right what once went wrong. 
Well every now and again I find myself thinking
what if he jumped into me right now?
I think that shit'd be too confusing for Ziggy and I bet Al'd give that remote control thing he's good a right good bashing.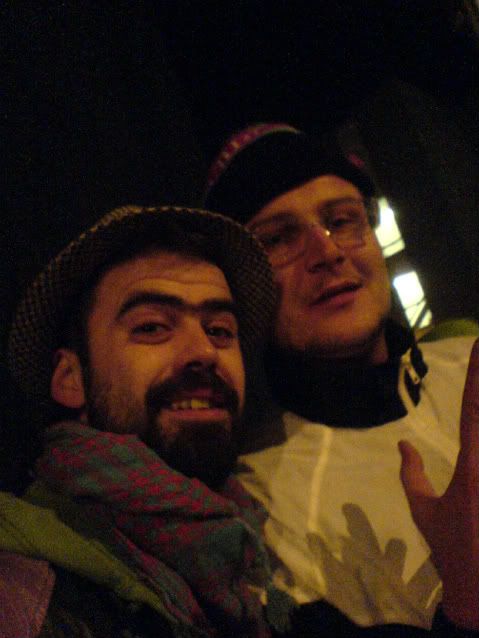 Well anyway. Yesterday was a bit like that.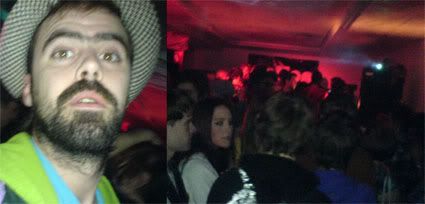 Pillers DJ Set.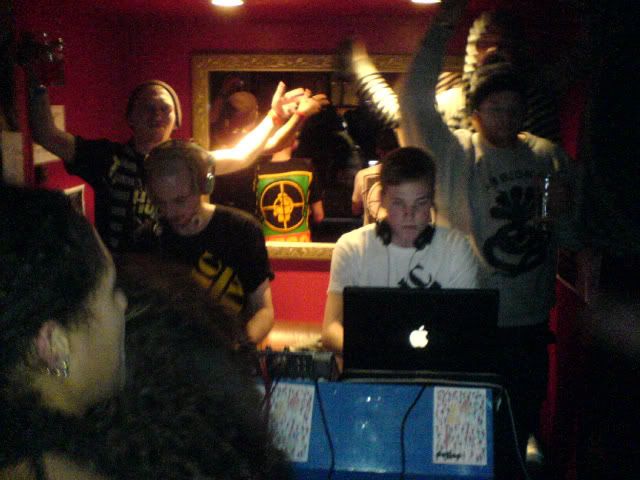 Coops Smashed it.
I managed to get
David J
to come out. If you don't know David then click his name to view his page. The man's a stone cold genius.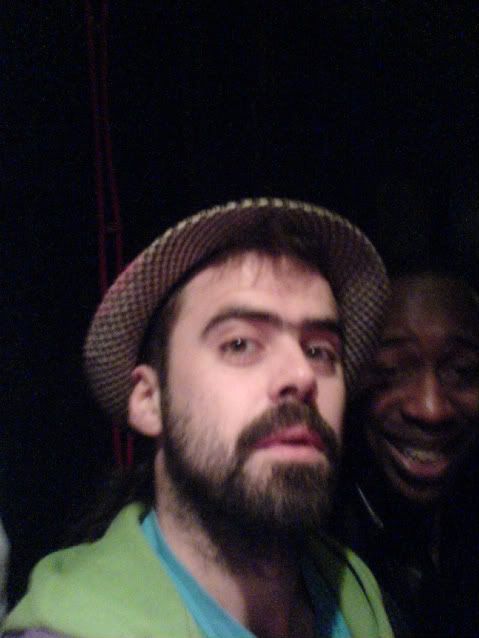 I met this geeza outside. His name's
Kevin Powder
. I know him off myspace init. He interviewed me and Sandy about famous Leggy folk.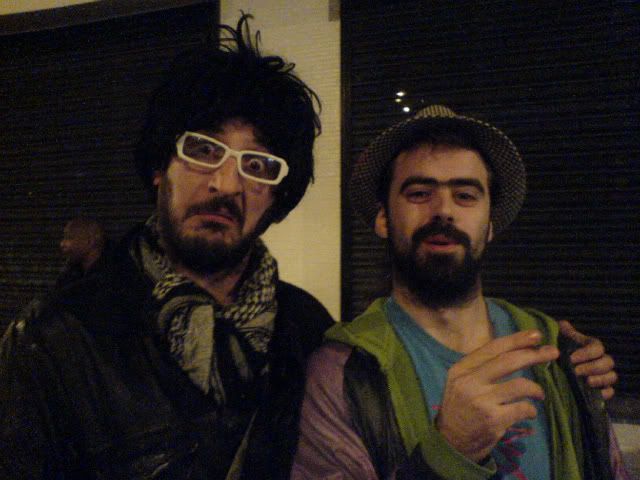 Tell yu what though main issue I had with last night was the rudeness and arrogance of nuff of the kids in this rave. I had some girl pushing me like she wanted a fight, some dickhead kicked my booze over and about 50 mans all took it in turn to tread on my trainers. So let me just put this out there for any Shorditch kids reading now. 
Oi watch yu self yeah, cos I was being polite but next time I'll be knocking mans out.