Yo,
Sposed to have a gig on't' Radio in London yesterday.
Yeah I drove down.
South London so

2 hours drive from Leggy.
The address I had was number 144.
I got to
the building numbers 140-148,
I rang all the buzzers and waited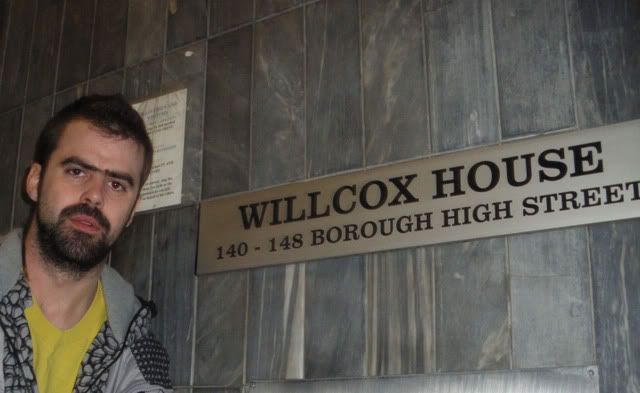 I continued to ring buzzers every couple of minutes for about half an hour then decided to drive home.
Yeah 2 hours back an all.
Turns out I was knocking on the wrong door, idiot.
The woman who runs it said I should have come to the side door.
I didn't know that till today.
Look, the long and short of it is that for a wile some people close to me have been calling me "No-Show-Berko" cos I tend to not show up to social somethings.
I'm not sure if
I'm completely to blame
this time, but I am pretty sure that as far as the radio listeners were concerned I was a No-Show. 
So now my side of it's out there eh, .